A drag-and-drop procedural and input-based, animator-controlled humanoid IK (Inverse Kinematics) avatar prefab; there are no animation clips and you can replace the avatar with any other humanoid avatar model.
Key Features:
• All IK targets can be re-positioned and rotated to fit any vehicle or avatar model.
• Driver can be on left or right side of vehicle (prefabs for both configurations are included).
• Configurable head look range, speed and snap back speed.
• Torso lean simulates gravity forces while turning.
• Steering wheel shake.
• Procedural IK animations based on input: look-to-steer-direction, steer, shift, apply brake pedal, apply gas pedal, apply clutch pedal.
Prefab location
Assets\TurnTheGameOn\Arcade Racer\Prefabs\IKD_AvatarDriverRig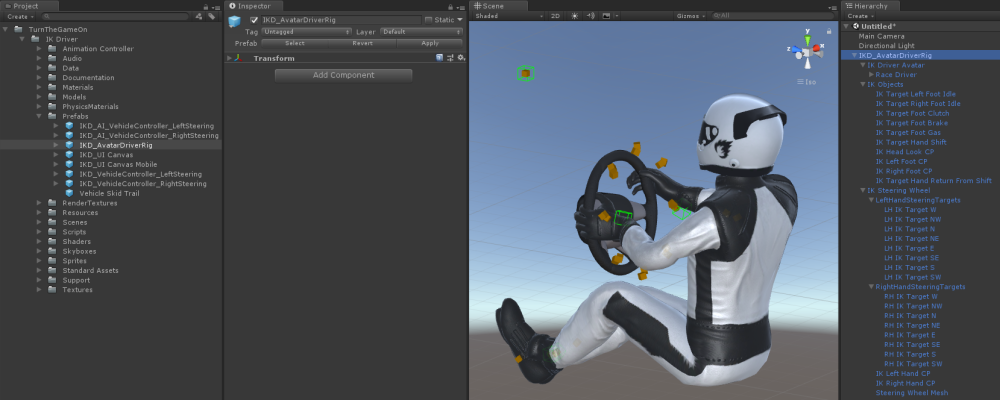 Inspector Overview
The Race Driver object contains the IKD_IKDriver script that's responsible for controlling the avatar; this script inspector primarily contains direct references from the scene, an AISettings ScriptableObject contains all of the adjustable settings.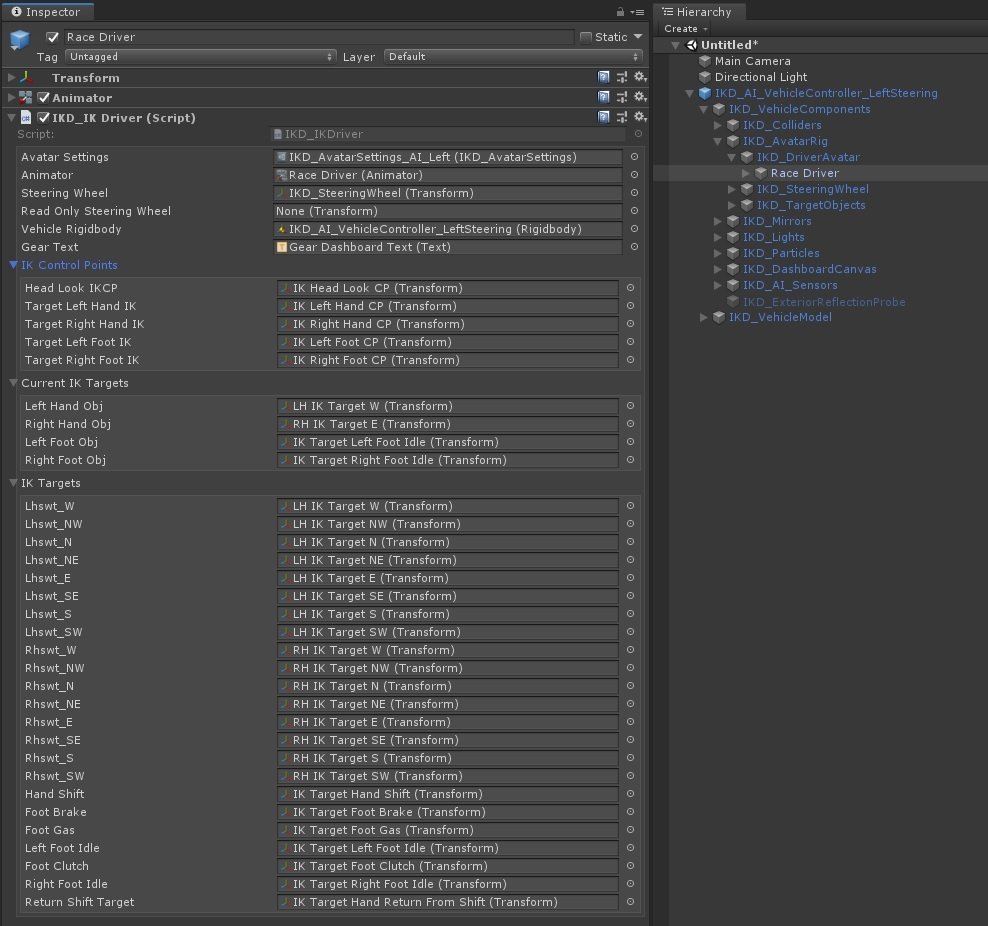 Tutorials

Feedback
Thanks for your feedback.