A ScriptableObject used to control wheel settings. These profiles allow you to easily configure custom skid trail prefabs to be used for different vehicles and ground surfaces.
ScriptableObject Location
Assets\TurnTheGameOn\Arcade Racer\Data\AISettings\CarWheelSettings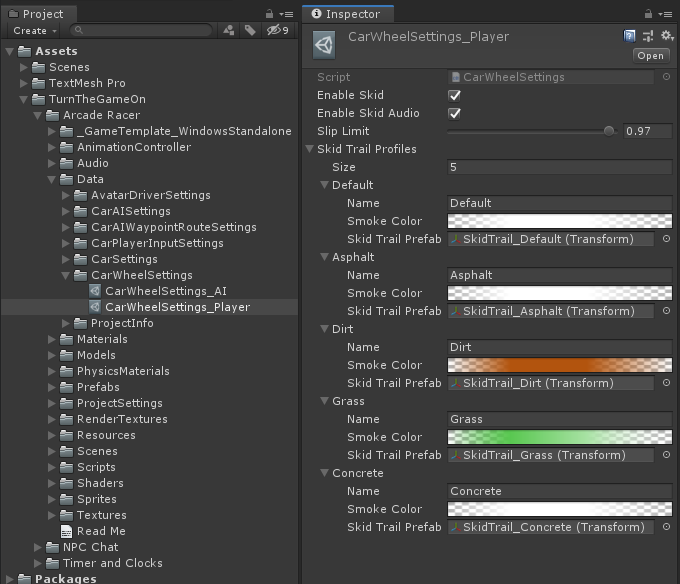 | Variable | Description |
| --- | --- |
| Enable Skid | Toggle tire skid effects on or off. |
| Enable Skid Audio | Toggle tire skid audio effects on or off. |
| Slip Limit | Defines the WheelCollider slip threshold required for the skid effect to be turned on or off. |
| Skid Trail Profiles | Define skid trail prefabs and smoke particle colors for different ground types. |
| Name | WheelCollider ground collision checks the name of assigned physics material, if the ground physics material name matches one of the profiles then these settings will be used. Index 0 will be used as a fallback if no matching indexes are found. |
| Smoke Color | Tire smoke particle system color over lifetime used when skidding. |
| Skid Trail Prefab | Tire skid trail prefab used when skidding. |
Summary
The CarWheelSettings profile is assigned to the CarDriveSystem script on the car prefabs.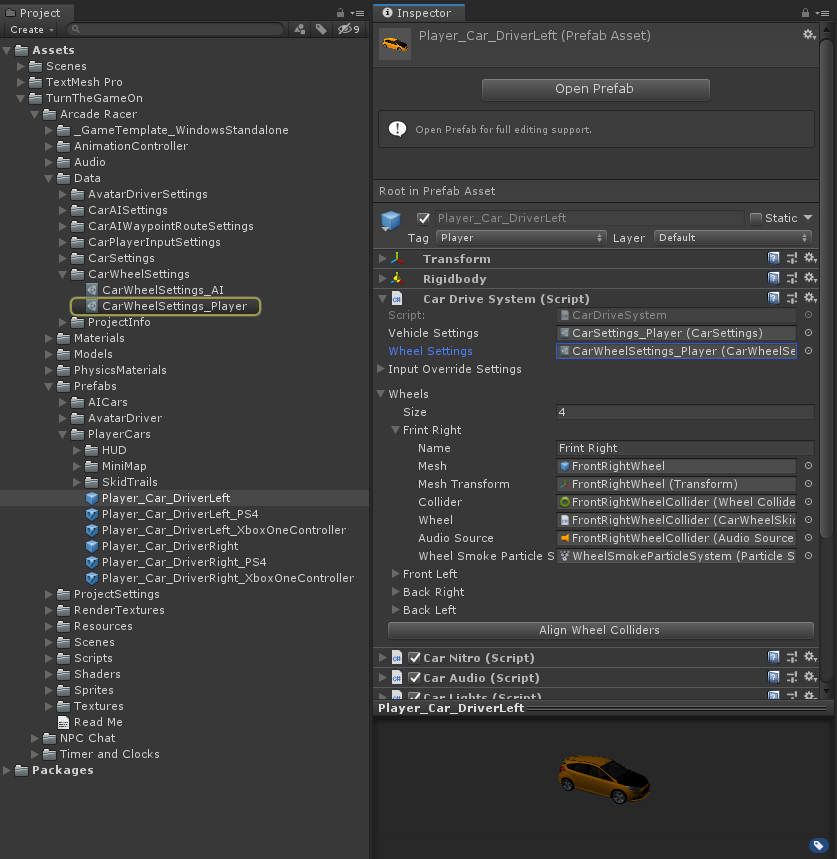 Feedback
Thanks for your feedback.