A ScriptableObject used as a profile for player input, adjust these settings to change input type and settings used by the player car.
The following input types are pre-configured by default:
Keyboard
Playstation 4 Controller
Xbox One Controller
ScriptableObject Location
Assets\TurnTheGameOn\Arcade Racer\Data\CarPlayerInputSettings
Inspector Overview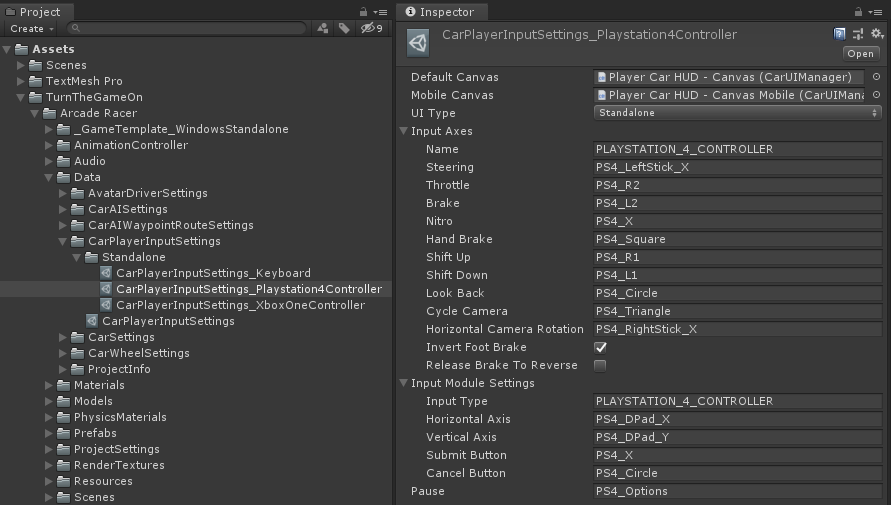 | Variable | Description |
| --- | --- |
| Default Canvas | Reference to the default UI canvas prefab. |
| Mobile Canvas | Reference to the mobile UI canvas prefab. |
| UI Type | None, Standalone or Mobile – choose which UI canvas the player vehicle will spawn when loaded. |
| Input Axes | The player vehicle uses these named axes for input. |
| Input Module Settings | Input assignments to control the UI |
Summary
The PlayerInputSettings profile is assigned to the IKDVC_PlayerInput script on the player vehicle controller.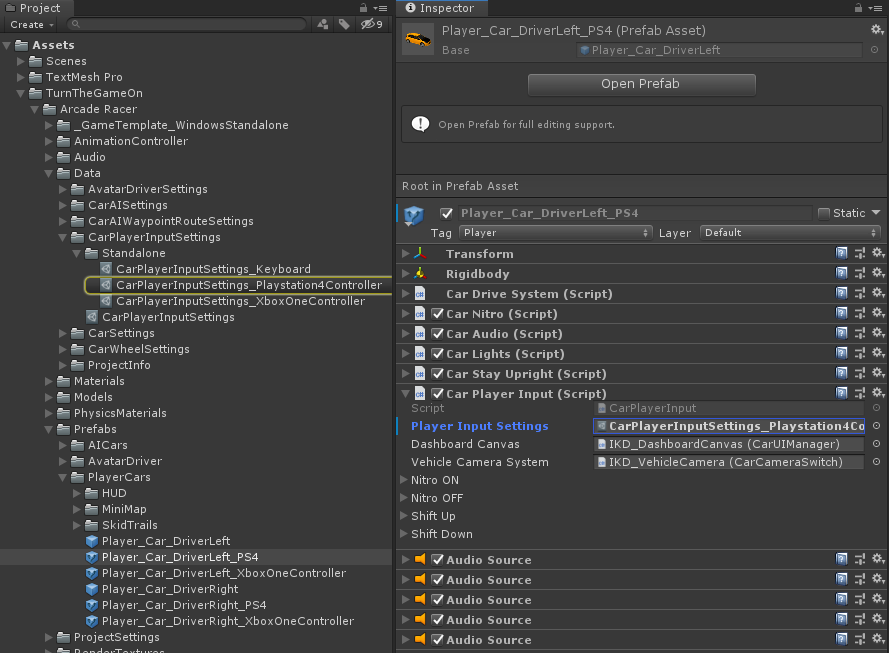 Feedback
Thanks for your feedback.