A simple Standalone UI implementation for vehicle controller output (speed, gear, nitro and rear-view mirror).
Prefab location
Assets\TurnTheGameOn\Arcade Racer\Prefabs\PlayerCars\HUD\Player Car HUD – Canvas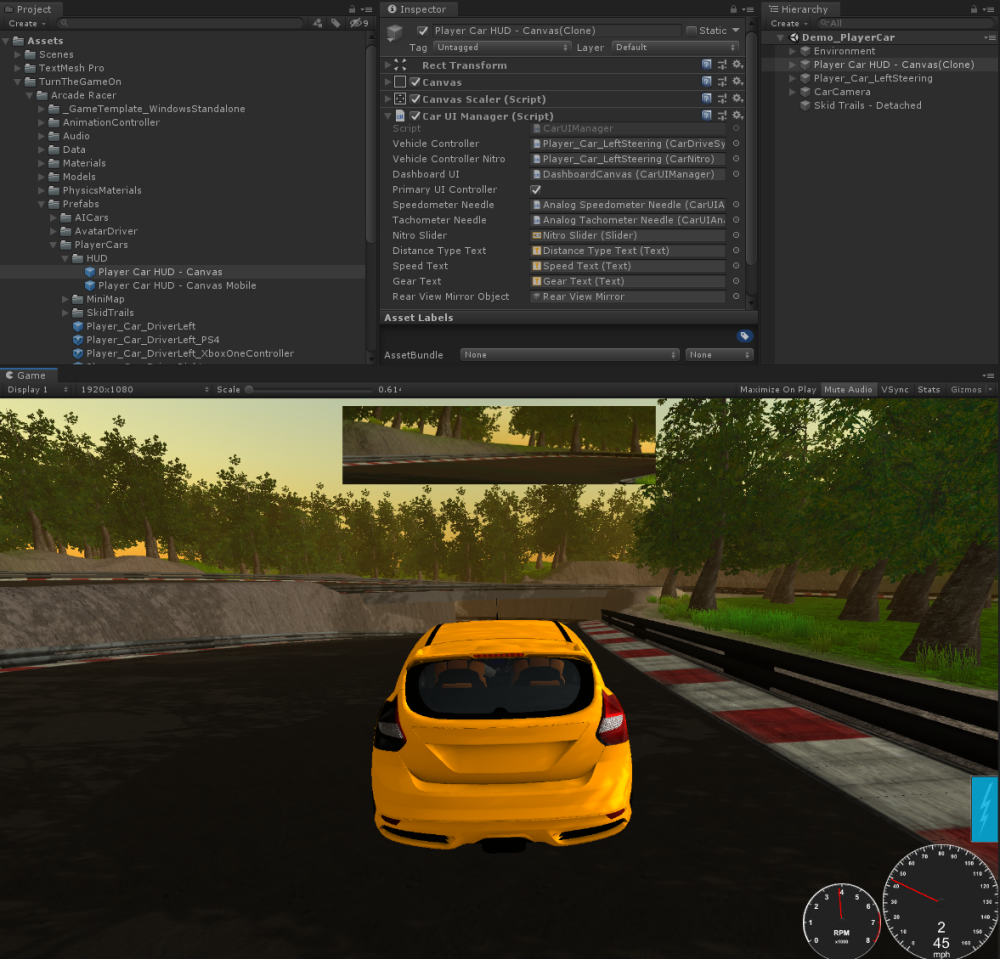 Summary
The UI HUD is spawned into the scene on Start by the CarPlayerInput script, it's set by the CarPlayerInputSettings scriptable object profile. This can be set to None, Standalone, or Mobile.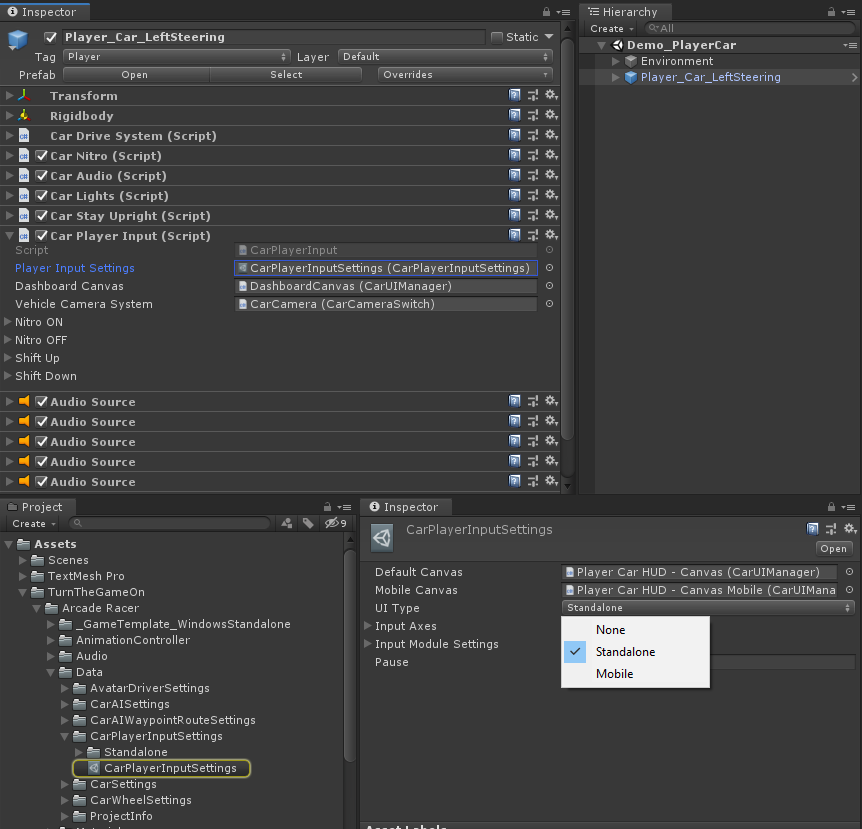 Feedback
Thanks for your feedback.