Rear and side view mirrors are on by default with car prefabs.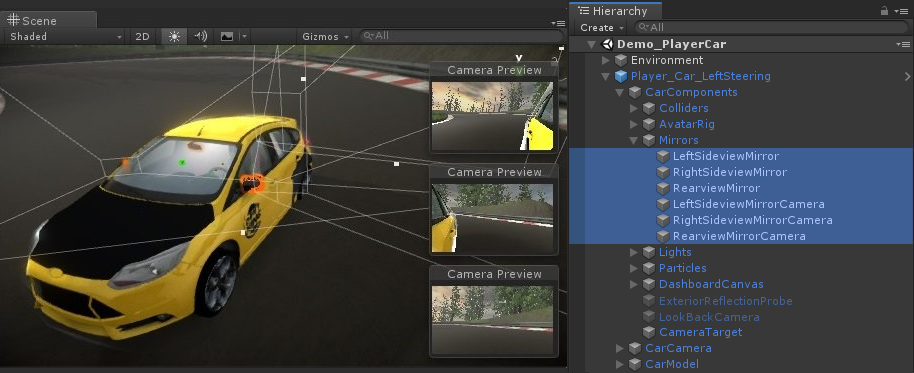 Each mirror has its own object that is made up of a masked plane using a custom shader that takes a texture as a culling mask to define the shape and the render texture used by the camera.
Customization & Optimization
Vehicle mirrors are an expensive effect, therefore they can have a potentially large performance impact on your games performance depending on the target platform and how they are used.
Note: If you are targeting a mobile platform, depending on the device and scope of your game, you may want to remove car mirrors or reduce the size of the render textures for performance gains.
Render Textures have been configured with reasonable settings. You may want to increase the size of the texture for better visual quality, or decrease the size for performance gains.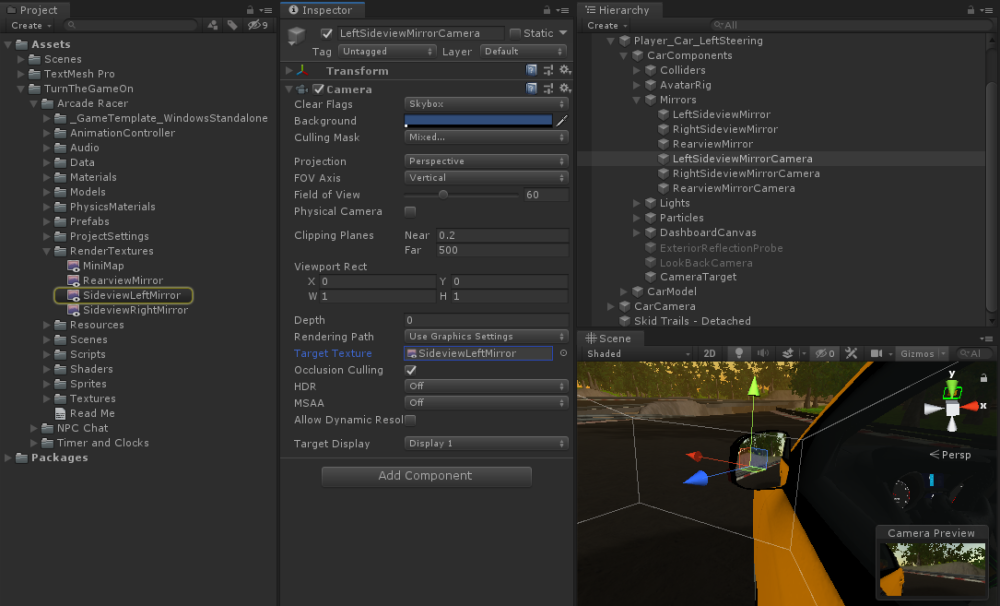 Feedback
Thanks for your feedback.