Head, tail lights that can be toggled on/off through scripting, as well as brake and reverse lights that are automatically enabled based on the current vehicle input.
Note: If you are targeting a mobile platform, depending on the device and scope of your game, you may want to disable the head and tails lights for a performance gain; these lights add detail that may not be required.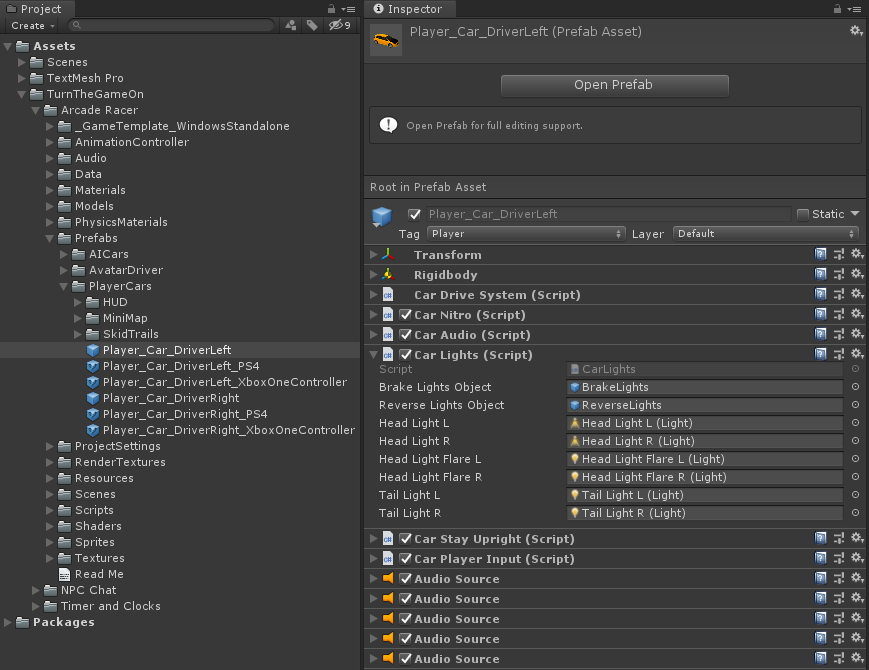 Scripting
Make a reference to the vehicles CarLights script and call EnableHeadLights () or DisableHeadLights () to toggle the head lights.
Feedback
Thanks for your feedback.