Traffic Light Manager
This object can be spawned into the scene by:

Pressing Ctrl+Alt+L
or
Prefab location Tools/TurnTheGameOn/Arcade Racer/Create/TrafficLightManager


Traffic light managers control traffic lights, they are simple timers that run in sequence to time and control a group traffic lights. Use these to create simple or advanced street intersections and turning lanes to create realistic looking traffic flow.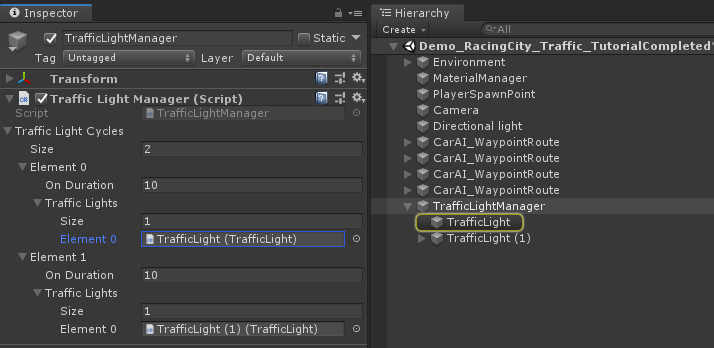 Traffic Light
Traffic lights can be used to control when a car can exit a waypoint route, use this when creating intersections for urban or inner city streets and other road systems.

Feedback
Thanks for your feedback.