This template requires the following scenes to be in the project's Build Settings, and that the Platform is set to PC, Mac & Linux Standalone with Windows as the Target Platform.
Quick Setup
Use the menu bar command to setup build settings for a new project.
Tools > TurnTheGameOn > Import > EditorBuildSettings

Scene locations
Assets\TurnTheGameOn\Arcade Racer\Scenes\Templates\Standalone\
GameTemplate_MainMenu
GameTemplate_VehicleSelectMenu
GameTemplate_OpenWorld_RacingCity
GameTemplate_QuickRace_0
GameTemplate_QuickRace_1
GameTemplate_QuickRace_2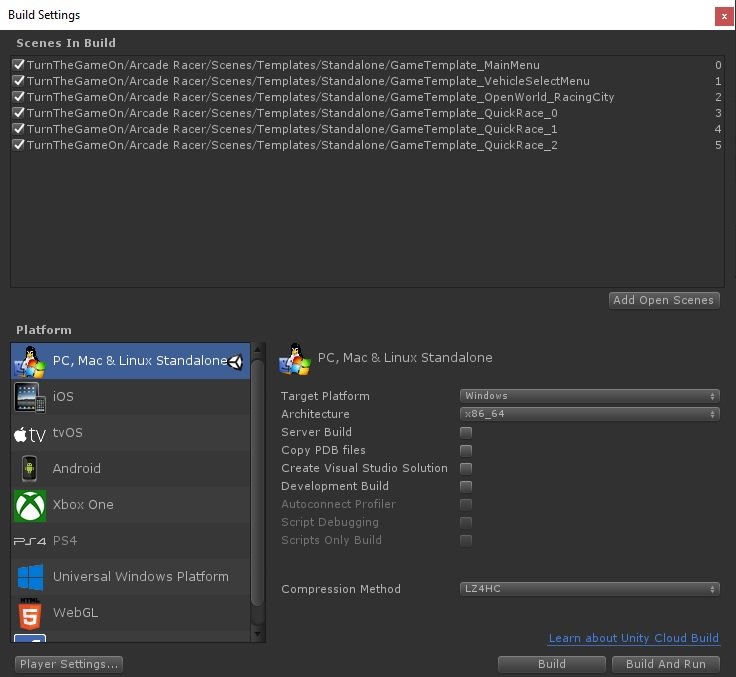 Feedback
Thanks for your feedback.